ABOUT Hybrid Access
Hybrid Access specializes in safely and efficiently performing complicated work at height, often with obstructions or interferences that would make conventional approaches using scaffolding, lifts or cranes cost-prohibitive.
We have expertise in all types of rope access work including construction, non destructive testing, and concrete inspections and repairs – a staple of the rope access industry, with concrete being one of the most commonly used building materials.
IRATA Certified with over 15 years of industry experience working on some of the most prominent buildings throughout Europe and Canada, we're a respected rope access company that can complete your job in a cost-effective way.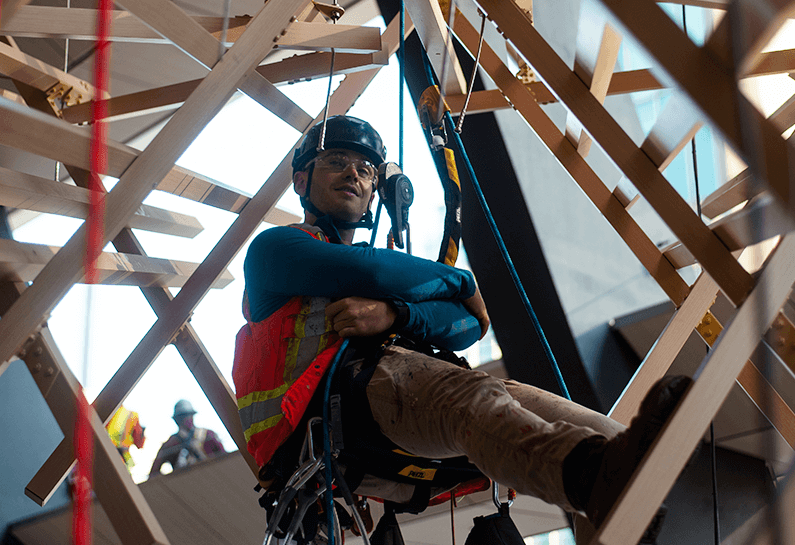 Bolt Torque Testing
Torque testing is an important part of ensuring mechanical fastenings are performing efficiently. Within larger products, thousands – if not millions – of individual parts and components are required. Regular testing of each individual bolt is necessary to ensure the structural integrity of your product and negates any potential signs of weakness.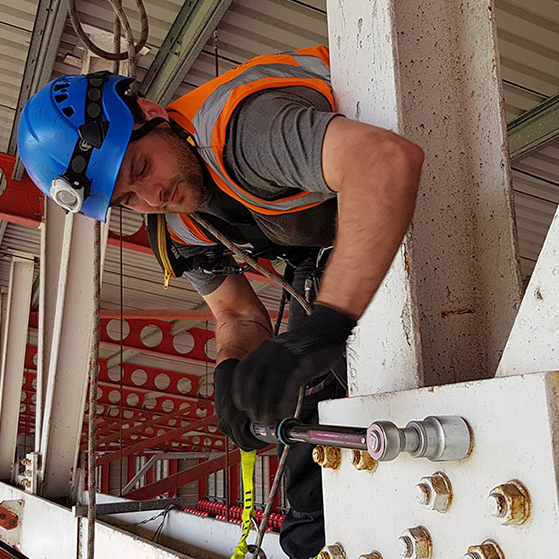 Concrete
Inspections and repairs are a staple in the rope access industry as concrete is the most used building material. Whether it's finding small cracks that might be causing leaks to laminations that need to be chipped and repaired, rope access is the ideal method for conducting these scopes of work.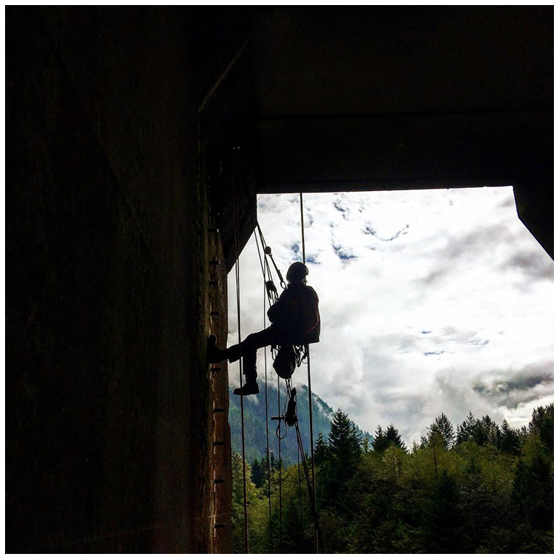 Construction and Installation
From steelwork to Tensile (ETFE) roofing to Lighting. No project is too large or small. Whether that be cladding Re/Re to full structure builds.
Consulting
Hybrid Access also provides services in the following: Advertising Banners, Glazing, Project Management, and more.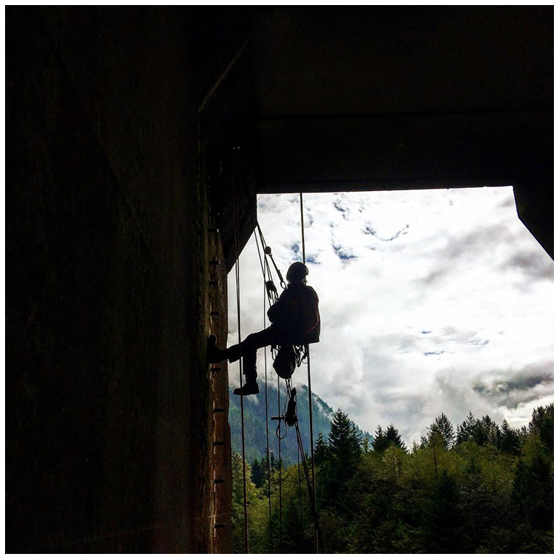 Non-Destructive Testing (NDT)
Non-destructive testing ensures the safe and efficient operation of your equipment and assets by detecting defects before they result in severe damage, and assures compliance with standards.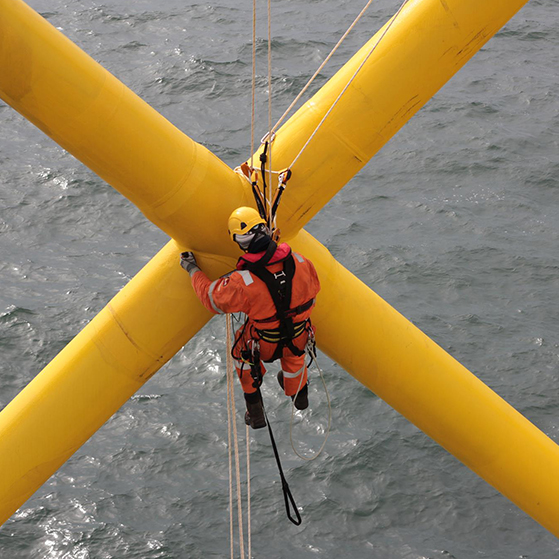 Why Rope Access
Rope access is one of the most efficient and cost-effective ways to get the majority of work scopes completed. With this method of work-at-height, our teams can access all areas safely and efficiently with little to no interruption to the general public and other trades. From general inspection and investigations, architectural installations and maintenance and everything else where work-at-height would be required.
Need a safe and clever way to get work done at heights? Look no further! Our risk-managed solutions offer the perfect combination of reliability, innovation, and confidence in getting things done safely. Get ready for your next high-flying project with confidence!
Our areas of expertise include:
Concrete
Construction and Installation
Non Destructive Testing
Consulting
Wind turbine blade repair, inspection & maintenance
Why Hybrid Access?

Highly experienced team of rope access technicians, who are all certified to IRATA &/or SPRAT standards

Nationwide industrial & commercial rope access services

Fast & effective access solution to any task


Robust project management

Health, and safety and of our employees and clients